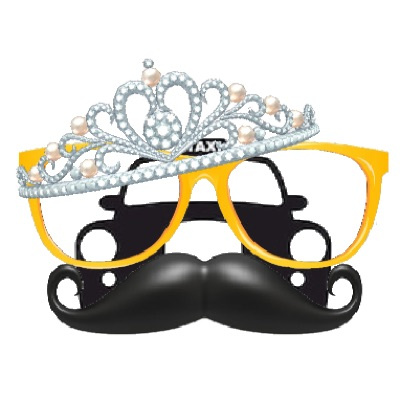 Tiff, our Photo Booth Taxi and her side kick Vera are the perfect addition to your wedding reception!
We provide hire for a minimum of 2 hours hire.
Our hire of the Taxi Photo Booth and prop includes…
• unlimited visits into the booth with a print each time
• An extra print for every photo taken, to go into your guest book which we create alongside a little written message from your peeps. We will post this out after the event.
• A digital event album. You will receive this within two weeks. It will include every photo taken, in the form of a photo strip and Giff.
• 2 booth attendants
• LOTS of props!
• Roof top neon sign
• Personalised photo strips
Between takes you can all go crazy for a few seconds and grab the next wig, hat or mask!
Tiff arrives in style with Vera, our mini style bar/table. She will hold your drink whilst you are in the booth or signing the guest book.
You will receive a password protected link to your online event album within 14 days. You can view and download photos and Giffs. Your password can be shared with anyone you wish to have access
.
Strike a pose....hell strike 3! The photo both taxi arrives with unlimited prints using a state of the art sub thermal printer for premium quality.
Standard Props / Custom Props
Wigs, glasses, hats and more! We have it all. The taxi doors will open to a huge selection of props but if you're looking to add an extra twist we are able to customise and provide a bespoke selection corresponding to your theme!
Sit back, we have this covered. As your guests leave the taxi, happy with their prints, we will meet them at the curb and have them sign your photo booth guest book. Each page of the book will feature a photo print with a hand written message.
Booth Operator Throughout / Full Set Up & Removal
Our taxi arrives with a booth operator who will be with you for the entire time. We take care of all the set up and close down/removal of the taxi booth.
Your guests will think they have escaped with their photos but fear not! We will send you, the organiser, a USB with every photo taken at the event!..... You're welcome!
This vintage taxi comes in classic black. But hey, we are versatile and are definitely up for helping you show off your company logo, display a birthday message or your wedding date!
Our number plates are great as you will see from the gallery, but we like to drive the extra mile! We can provide number plates of your choice for the event! Would you like your name, company, Mr & Mrs ..........?
Whats your flavour?!.... The taxi booth stands underneath a gazebo. We can customise this decor with a vintage feel using fairy lights and bunting or you can add a party feel with birthday banners! If you have another theme in mind we will work with you!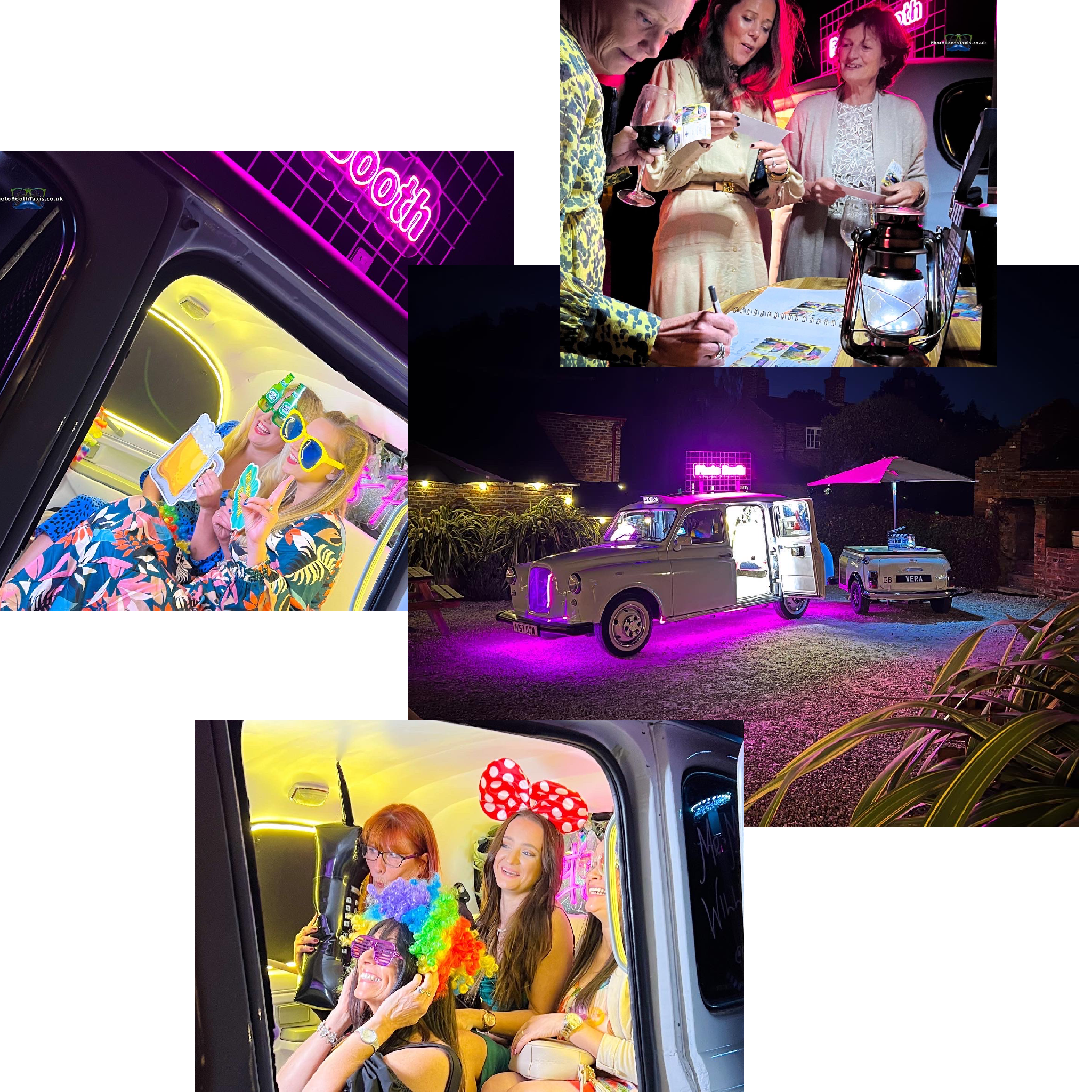 Over 10 years Wedding Experience
With well over 10 years experience working in the wedding industry you can be sure you and your guests are in safe hands
with our wedding cars and photo booths over the years we've accumulated lots of experience in helping couples create there perfect day,
leaving couples and guests with great memories of the special day